An award-winning production company creating engaging content
Spiteful Puppet is all about excitement, and of playing with your expectations. Whether you want audio adventure (our award-winning re-working of the Robin Hood legend is a good place to start) or soundscapes for your own drama or audiobook; whether you want a production company to develop and produce a film for TV or cinema, or whether you want a company that can help your music reach a wide audience by skilful representation and management, we can provide it all.
But our story doesn't end there...
Spiteful Puppet's accolades include a 2015 BBC Audio Drama Award and two awards from the 2015 New York Radio Festival. The HOOD series of dramas was acquired by the BBC and broadcast on the national UK network BBC Radio 4 Extra in the Spring of 2016. Within our production team are talented writers, producers, directors, sound designers and film professionals who can bring any idea to life in a way that envelops the listener and enthrals the viewer.
We love taking people's imaginations on fresh adventures - if you can dream of it, we can make it an audio reality.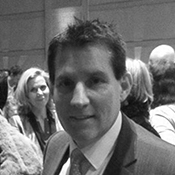 Andrew is a successful entrepreneur with a background in the Telecommunications industry.
On hearing that Spiteful Puppet's first foray into audio drama "HOOD: Noble Secrets" had been nominated at the 2014 BBC Audio Drama Awards, Andrew knew he just had to be involved. Alongside his many other business interests, Andrew plays an active part in the development of the company, spearheading its diversification into Film Production and Music Management.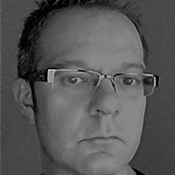 Iain Meadows
Creative Director
Iain is a radio producer, sound designer, writer, voice-over artist and on-air host with over 20 years' experience and has worked at national, regional and local radio stations in the UK.
As a writer, he's been responsible for Spiteful Puppet's Award-winning reworking of the Robin Hood legend "HOOD", the first release "Noble Secrets" winning a nomination in the 2014 BBC Audio Drama Awards, and the second "The Scribe Of Sherwood" winning the 2015 BBC Audio Drama Award for Best Online/Non-Broadcast Drama and two Bronze trophies at the New York Festivals Radio Program Awards; he also sound designs our full-cast plays and enhanced audio books and can turn his hand to producing anything from a series of on-hold messages to soundscapes and branding.
Iain is a huge sci-fi fan, with Doctor Who a particular favourite and is known to actually own his own full size Dalek, whilst his voice booth is housed within a Police Box.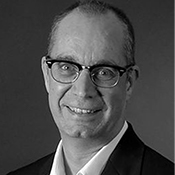 Matt has been producing content and commercials for the broadcast and corporate sectors for more than three decades.
In fact there was only one exhibit dedicated to radio at London's Millennium Dome and Matt was asked to produce it. A scriptwriter in his own right, he is an award-winning producer of radio commercials for some of the UK's best-known brands and his reputation for excellence in radio production has drawn business from all over the world.
Matt uses his depth of experience and skill as our lead Producer on the 'HOOD' series of dramas, and names our BBC Audio-Drama nomination as one of the proudest achievements.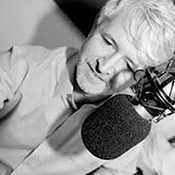 Gary Haberfield
Commercial Director
Gary started a career in Commercial Radio in the early 90s and was immediately struck by the power of the medium. Throughout a radio career spanning more than 20-years, he was constantly amazed by the different ways that 'sound' could be used to make listeners feel, act and think.
Gary was delighted to be asked to join the Spiteful Puppet Team and is relishing the opportunity to combine his business experience with his passion for "all things audio". Gary is always on the lookout for new, creative and innovative ways of delivering compelling audio to a new audience.